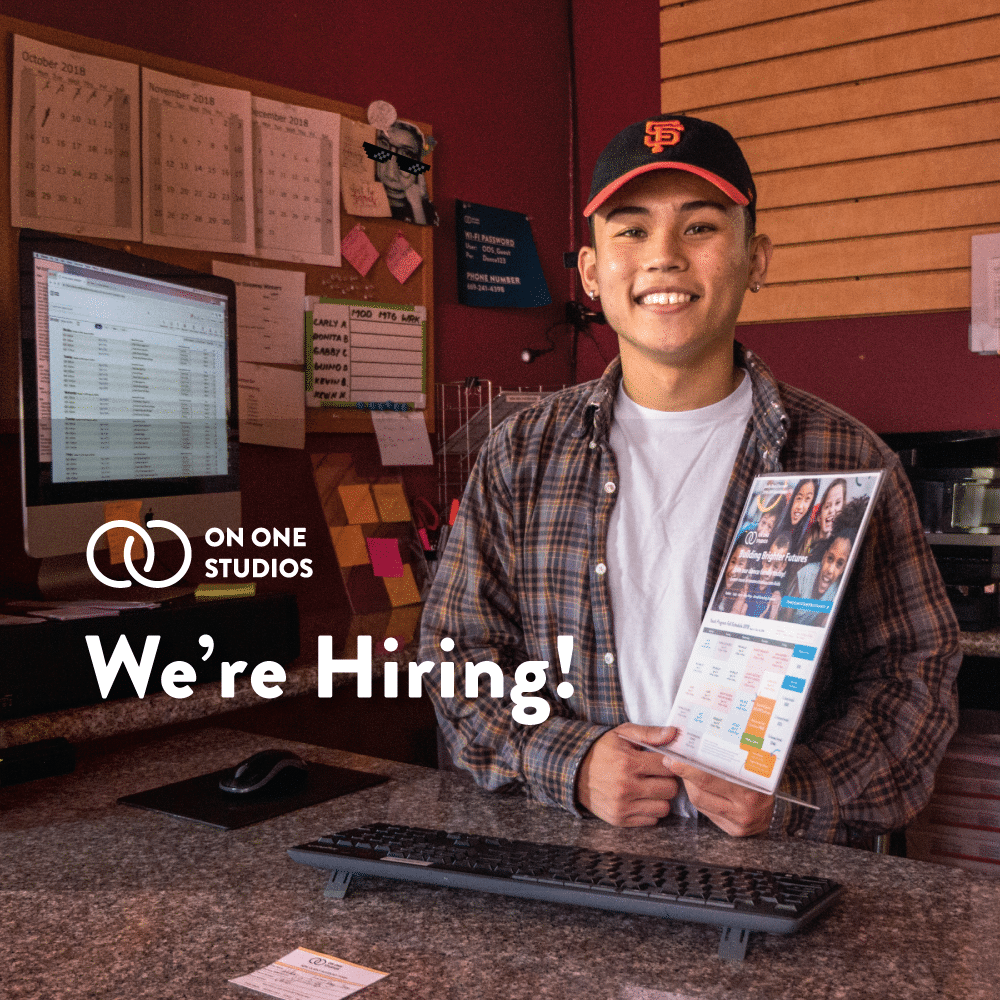 Become a part
of our family
On One Studios (OOS) is a dance studio dedicated to spreading the passion, creativity, and joy that comes with dance. Our mission is to spread the positive benefits that dance brings to the greater community. Our workshops and special events are open to people of all ages and skill levels.
We are seeking energetic, highly motivated team members to help drive growth within our organization. We offer a dynamic and collaborative environment and the opportunity for professional growth through hands-on training, mentoring, and continuous business education for our industry-leading dance studio.
Working as an On One Studios Work Exchange grants free admission to all of our classes, events, workshops, and intensives in addition to unlimited personal studio rentals. Being part of our family gives priceless exposure to the On One Studios' dance community and provides growing opportunities within the dance industry. Some of our staff have become teachers, directors, and leaders in the community.