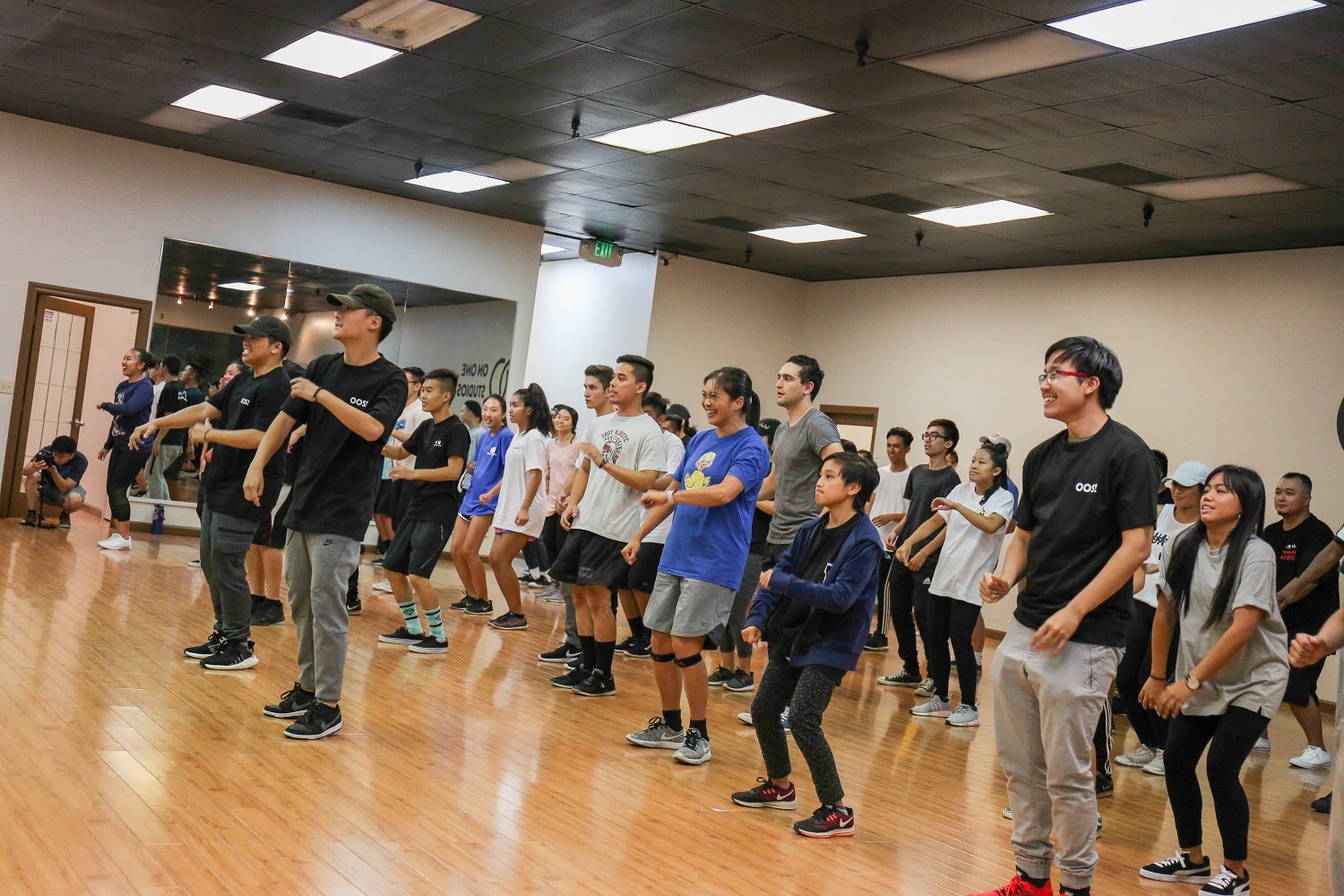 Our Teen and Adult Urban Choreo and Hip Hop Program is built upon 8 years of experience hosting dance workshops and events in the Bay Area.
Mentors Invested In Their Students

Our mentors at On One Studios are committed to the growth of their students because they are students, too! Many of our mentors take class at the studio to continue learning and building a community of familiarity. Each class is thought provoking and personal to challenge dancers of all levels in different ways.

A History of Commitment to Quality

Our Teen and Adult Program is a product of years of experience as a workshop-hosting organization. We've crafted our program through rigorous testing and assessment, and for us that process will never end. Every day we are learning and evolving as a studio so that we can offer our community a fulfilling and meaningful experience.

Variety of Classes for All Ages

On One Studios is a pioneer in the dance studio industry, as we offer a unique rotational schedule featuring different choreographers every week. The variety is great for students, and it also means we get to support more mentors more often. We have no doubt you will be able to find a class you love.
---
---
Urban I
Urban I focuses on providing a welcoming environment for people of all walks of life to begin learning the basics and fundamentals of dance. The class will offer foundational movement, basic techniques (grooving, fundamentals, rhythm), and allow a space to learn more about the dance community. Our mentors will work towards having their students understand dance values, fundamental skills, and give them the tools and techniques needed to continue on their dance journey.
Learn the fundamentals

Find the fun in dance

Meet the community
---
Urban II
Urban II offers a place to challenge the skills individuals learned from Urban I by introducing more complex techniques, greater practice in fundamentals, and learning more choreography. Focusing on developing concepts such as textures, integrating other dance styles, and musicality, Urban Il acts as a bridge for Urban I dancers to prepare for the more advanced routines learnt in Urban III. Our mentor work towards challenging their students, breaking them out of their comfort zone, and push them to refine the skills they gained from Urban I.
Practice your technique

Push out of your comfort zone

Expand your dance vocabulary
---
Urban III
Urban III aims to challenge seasoned dancers in multiple ways. Urban III mentors are very unique in their approach to challenge their students. Whether it be learning a lot of choreography or having the students hyper focus on a particular skill, the goal to elevate dancers to the next level remains the same. Our mentors are some of the best dancers that they Bay Area has to offer. Learn from the best. Become your best!
Challenge yourself
Think outside the box
Find your own dance style
F r e q u e n t l y  a s k e d  q u e s t i o n s
---