WHY DANCE AT ON ONE STUDIOS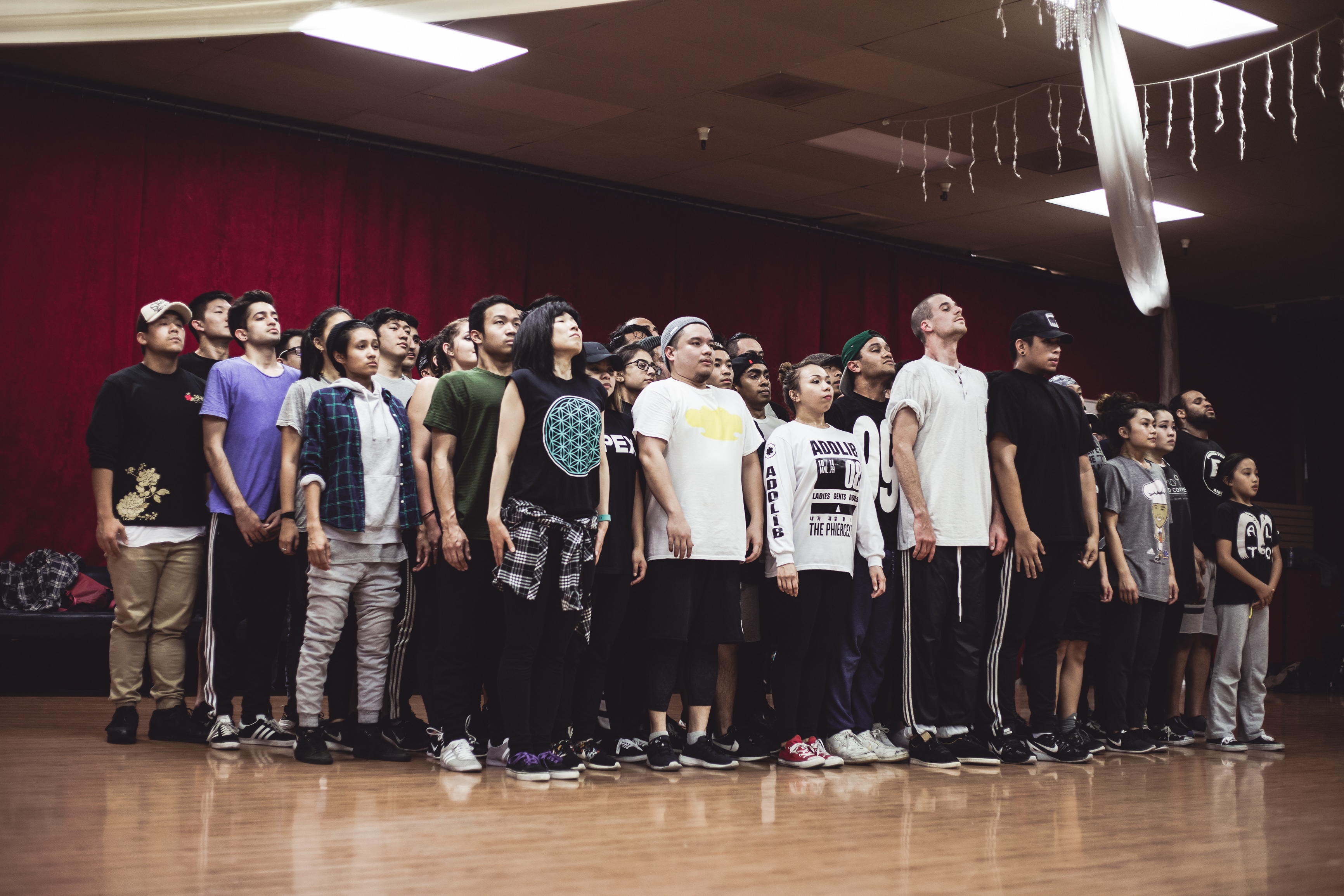 DISCOVER A HOBBY.
DEVELOP A PASSION.
LEARN TO DANCE.
Our Programs are built upon 7 years of experience hosting workshops and events in the Bay Area. We believe that dance enriches lives and creates bonds regardless of age, gender, background or ethnicity. As such, our dance program is crafted so that everyone can learn something meaningful.
---
A STUDIO WITH A STRONG FOUNDATION
On One Studios has a few principles which we believe in and hold ourselves to. Here are some:
Bridging the Gap of Diversity

Dance should be a positive, community-building activity. It doesn't matter what you look like or have experience in, dance is a universal language everyone should have access to. On One Studios will be a safe haven for anyone and everyone who wants to learn about dance.

Commitment to Quality

Time is precious, and the time you set aside in your busy schedule to spend with us, should be valuable and worthwhile. Our mentors are those that we believe have something unique to spread to others. On One Studios is dedicated to providing the best possible atmosphere for our students.

Growth through Hard Work

To us, a dance class is a place of growth. A place where students are able to challenge themselves while growing at their own pace. We believe in hard work and fun for people of all ages—whether it's your first class or your 50th.
On One Studios has a variety of programs and classes taught by experienced dance choreographers from the Bay Area. Here at On One Studios, our choreographers are called "Mentors" because their first and foremost goal is to guide you along your dance journey, wherever that may be. Most classes at On One Studios are an hour and a half long with a unique experience from each of our talented Mentors.
Meet our Mentors!
At On One Studios, our number one priority is to provide a safe space for beginner and experienced dancers alike to grow. With that said, we appreciate the feedback we receive from everyone who comes through our doors. Here is what our community has to say about us. For more reviews, visit our Yelp page here.
"I love the learning environment and the amazing community at this studio! The staff are really friendly and nice. Everyone encourages each other on and it honestly makes your experience at the studio so fun! Their weekly choreographers and Guest choreographers for MNW are always amazing!"
—Danny N.
"This place is magical, with cool vibes and leaves you with ability to grow!!! I've always had the passion to dance but never really went through with it, but it's never too late. This is a fun, safe environment that offers the advantage of creativity. This place holds a lot of positive energy and people encourage you here. One of the best in the Bay!"
—Mia R.
"Hands down my favorite studio to take class. Great studio, instructors, & staff. The best part about this studio is that it is great for any age or skill level. -Great studio for the youth to develop not only dance skills but life skills. -Great studio for competitive dancers. -Great studio for dancers who just want to have fun! Take class!!!!"
—Anh N.