BE A PART OF OUR MOVEMENT.

JOIN THE GROOV3MENT.
Scratch your idea of what a fitness workout can be and get intoxicated by GROOV3—the sweatiest, blood-pumping, beat-dropping, bass-hitting night on the town and the only dance experience that delivers the undeniable Power of 3:
1
non-stop, no-holding-back, calorie-slaying DJ set.
---
2
speeds of choreography to match and amplify any learning style.
---
3
times the empowerment as you dance, sweat, and live far beyond your workout!
GROOV3 is more than just dance classes — it's a place where you DANCE, SWEAT, & LIVE far beyond your workout. Our mission is to inspire change and build a global community through the power of dance, supporting the idea that dance should be accessible to all. We actively build these connections because we see how the potent benefits of dance can change individuals, communities, and in fact the world. This is the spirit of our grass-roots initiative, the G R O O V 3 M E N T.
---
A few years back, we decided that dance should be fun and accessible to all. Not only to get a good workout and a good sweat, but it should build a community of fun, happy, energetic people who support each other and have a common goal to change the world one eight count at a time. Changing the world through dance might seem like a daunting task, but at our company's core we know that if one hour a day, a week, or even a month can positively affect someone's well-being, which then spreads to those around them. The ripple effect of our GROOV3MENT could in fact create a better world for us all to live in.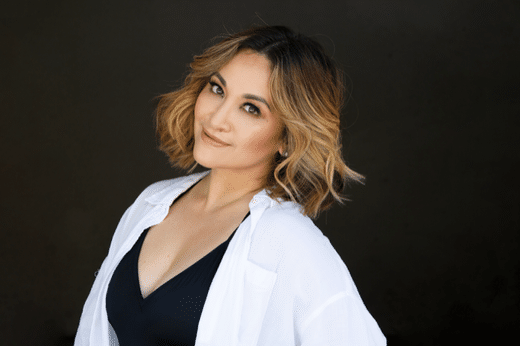 Rhoville Isaac or "Rho" started ballet at the age of 5 in her hometown of Iloilo, Philippines. She moved to the Bay Area at age 8 and soon enrolled in ballet, jazz, & gymnastics and even starred in school plays & musicals. At the age of 12, she played "Kate" in a San Jose theatre production of "Annie." It was this experience that prompted her love for performance. In the early 90s, she lived in New York City and was part of Pajama Party, a female vocal trio performing as back-up dancer/singer. The group toured with New Kids on The Block, George Lamond, Sweet Sensation, Brenda K. Starr, Linear, and Sa-Fire.
She then enrolled at the Broadway Dance Center, where watching dancers inspired her to try other styles like Hip Hop, Afro-dance, and Jazz Funk. A few years later she spent 6 months in Manila, Philippines assisting choreographers of local TV shows, theatre, and working as a commercial model. Not long after, she was back in New York City auditioning and working for Broadway shows such as "Rent" and "Miss Saigon".
Rho was also sang with a local cover band and attended New York University's Fashion Institute Technology with a major in Fashion Design and Merchandising, all while working as an Assistant Buyer for a clothing manufacturer. I guess you can say, she's a "Jane of all trades!" Rho's independent times in New York City may have been a thing of the past but dancing and the performing arts has always been a part of her life. She has been teaching cardio dance fitness classes since 2012, at dance studios and well-known gyms. Her passion for dance is seen through her energetic movements. In June of 2014, Rho attended her first GROOV3 class in L.A. at the Edge Performing Arts Center. After that class and meeting Benjamin Allen, she was officially hooked! Within 2 years, she travelled frequently to L.A. and attended GROOV3 classes and participated in several events. She is thankful to be able to dance more often and grow as a dancer and teacher. She thanks her family and friends for all their support and is very honored to be part of an incredibly exciting and talented faculty.
---
Sign up today to reserve your spot in a GROOV3 class!
Every Wednesday 7:00PM-8:00PM