An Immersive Online Dance Experience
BREAK IT DOWN
LEARN MORE HERE
Learn unique dance lessons, techniques, and drills taught by world-class dance instructors. Push your dance limits with comprehensive lessons that will last you a lifetime.

INTRODUCING A NEW WAY TO DANCE
TRAIN ASPIRE
GROW
TAG is an 8-week program that lets you train exclusively with our Mentors in a small group setting. Spots are limited. Sign up today.
LEARN MORE HERE

SOCIALLY DISTANCED AND PPE-ENABLED
DANCE CLASSES
LEARN MORE HERE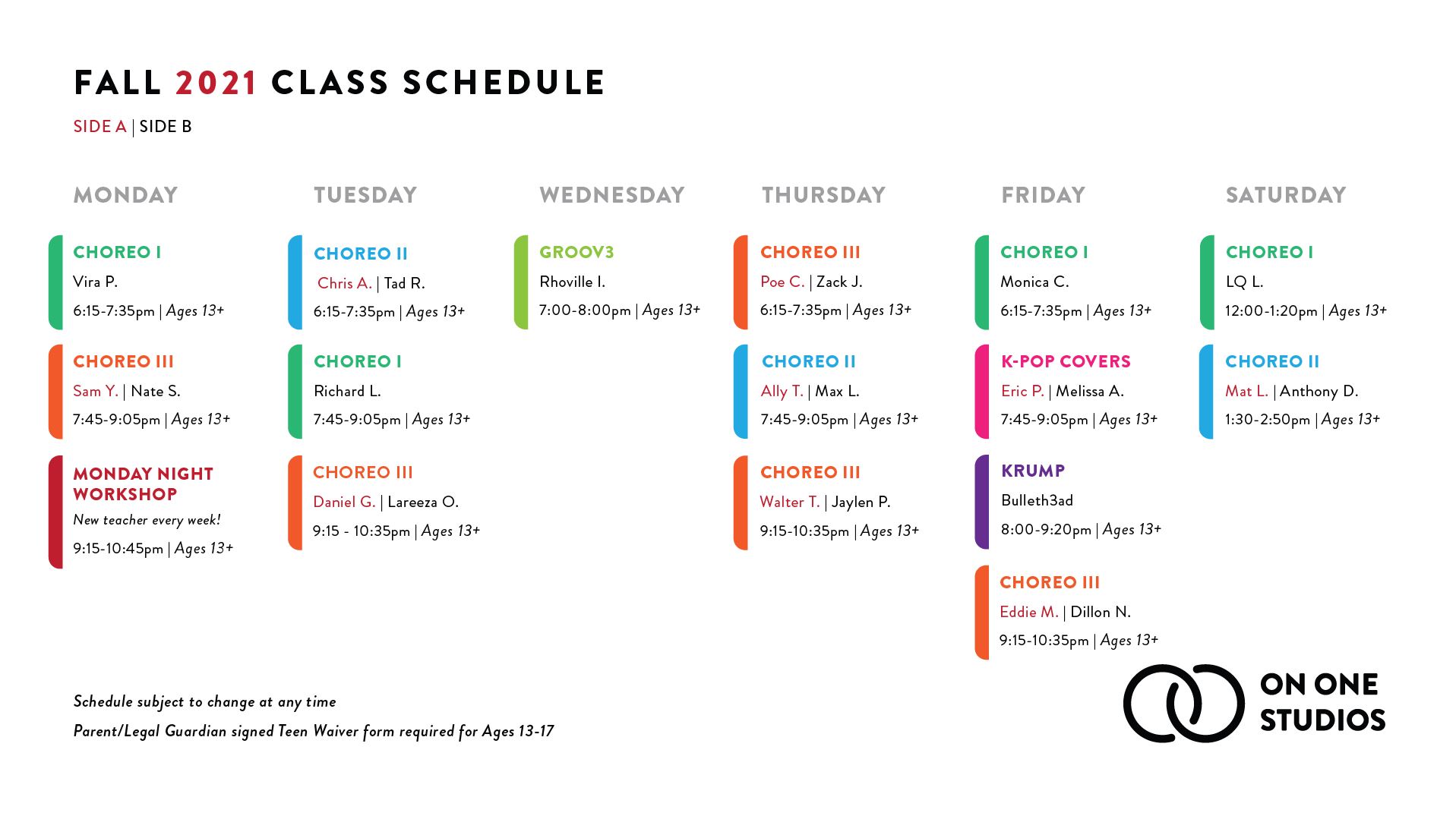 Dance Classes For Teens & Adults in San Jose

---
If you're looking for a fun and effective way to learn how to dance, look no further than On One Studios! We offer dance classes for teens and adults to help you build strength, flexibility, coordination, and endurance. Our instructors are friendly and professional – they know how to motivate students of all levels.
---
Whether you're an experienced dancer or just starting – we have the classes for all levels! With our dancers coming from various styles and dance forms, our mentors will make sure your experience is challenging but fun at the same time.
---
We offer quality instruction from skilled dance professionals who love what they do. And with over a decade of combined teaching experience under their belts – we will be able to guide you through every step of your journey towards dance success!
---
Come to San Jose's go-to place for dance lessons in the Bay Area!
*Our Dance Classes follow strict health and PPE standards set by Santa Clara County.
Please bring a mask with you when you take class!*
SPECIAL INTRODUCTORY OFFER
SIGN UP NOW & GET 40% OFF OUR 4-CLASS PACK!
3
Core values
Passion, Community, and Growth
PASSION
Time is precious. The time you set aside in your busy schedule to spend with us should be valuable and worthwhile. Because of this, we invite choreographers that we believe have something unique to spread to others. They are passionate and dedicated to spreading the joy and positivity that comes with dance.
COMMUNITY
On One Studios is about the community because we believe that dance should be a positive, community-building activity where people of all ages and backgrounds form bonds through movement and music. In order to do this comfortably, we are dedicated to providing the best possible atmosphere. Our studio is spacious and amiable, with a state-of-the-art sound system and high-quality hardwood floors.
GROWTH
On One Studios is a safe haven for people who love to express themselves through dance purely for the sake of dancing. Our studio is a place where students are able to challenge themselves to grow at their own pace. We believe in hard work and fun for people of all ages—whether it's your first class or your 50th.
Marlon D.
All Programs
On One Studios is THE place to go if you're looking to get into dance! Not only do they have a wide variety of classes (urban, steer styles, even K-POP) but their teachers are legit the best you'd find down in the South Bay! Some also teach at other studios, but this is the only place I've ever felt an immediate sense of community.
Kelly P.
Hip-hop
Awesome place to spend a few hours or a whole Saturday! I was looking for a place to get back into dance and really train in hip-hop. Decided to try my hand at K-pop as well. All of the instructors are fun and personable and I love the vibe. Can't wait for my next class!
Erika T.
Hip-Hop
I recommend On One Studios to any dancer at any level because you would just fall in love with the positive and empowering community that they've helped bring together into one studio. Parents, if you want your child to grow in a healthy environment, I recommend you bring them here. The mentors are amazing and patient, and I guarantee you'll be greeted with a warm smile and hello the moment you walk in the door.
Daniel Q.
Hip-Hop
On One Studios is a very close knit community of dancers who come together to express their passion and dedication of dance. There are classes of all levels which for now mainly focuses on urban dance. The team here is very friendly and you definitely feel a part of the family after being around for awhile.
Visit us M-F from 7PM to 10PM and Sat from 12PM to 3PM.