Now introducing our Fall 2019 lineup*! Check below to see when your favorite mentors are teaching.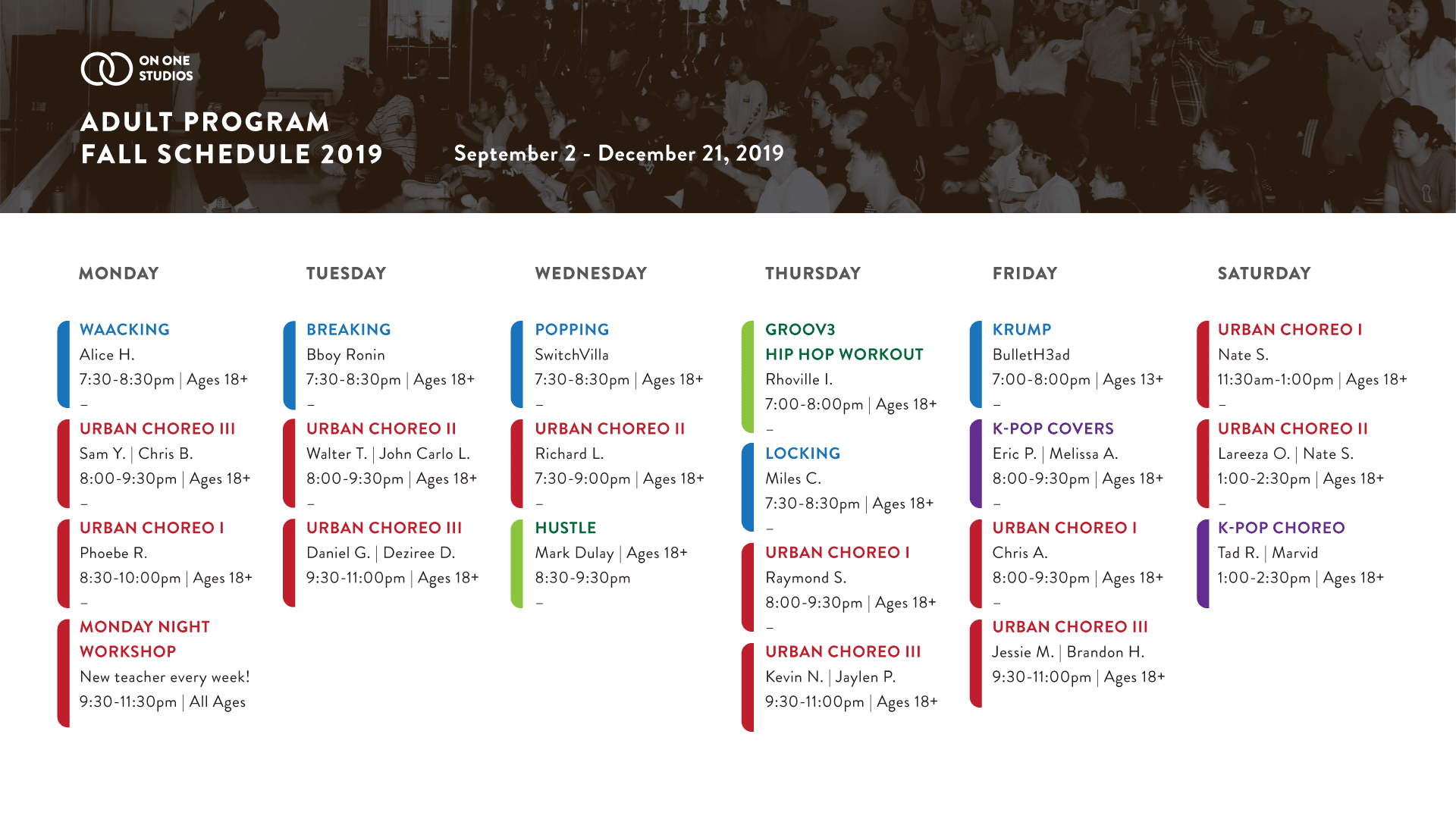 *Schedule subject to change at any time
Reserve your class here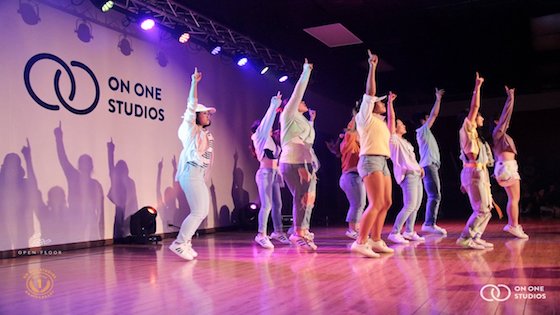 ---
12 COMMON URBAN DANCE TERMS
Check out our blog and expand your Urban Dance Vocabulary here!
---
Read On
---
---
---
---
Here's our latest Monday Night Workshop: Summer Edition (MNW:SE) with Jeffrey Caluag!
MNW is a master class that we host every Monday featuring a special guest choreographer each week. Visit our Instagram @ononestudios to see who's teaching next Monday!
---
---
---
---
---
Established in 2013, Open Floor is an annual gathering of Bay Area artists to share growth, inspiration, and art through dance. Our mission through events like Open Floor is to pave the way for a dance culture of passion, community, and enrichment. Don't miss this opportunity to witness the Bay Area Urban dance community in its purest form.
Experience Open Floor 2019 on September 14!
---
Reserve Your Tickets