At On One Studios (OOS), we're dedicated to spreading the passion, creativity, and joy that comes with dance. Our mission is to make dance accessible and to build a community of dancers who aim to do the same — beginning at home in San José. Our workshops and special events bridge local and international talent, and are open to people of all ages and skill levels who are willing to Go to Grow. Whether you're looking for Urban Choreo, K-Pop, Street Styles, or Specialty Dance Classes, you'll surely find your place within the walls of our studio.
Now introducing our Fall 2019 lineup*! Check below to see when your favorite mentors are teaching.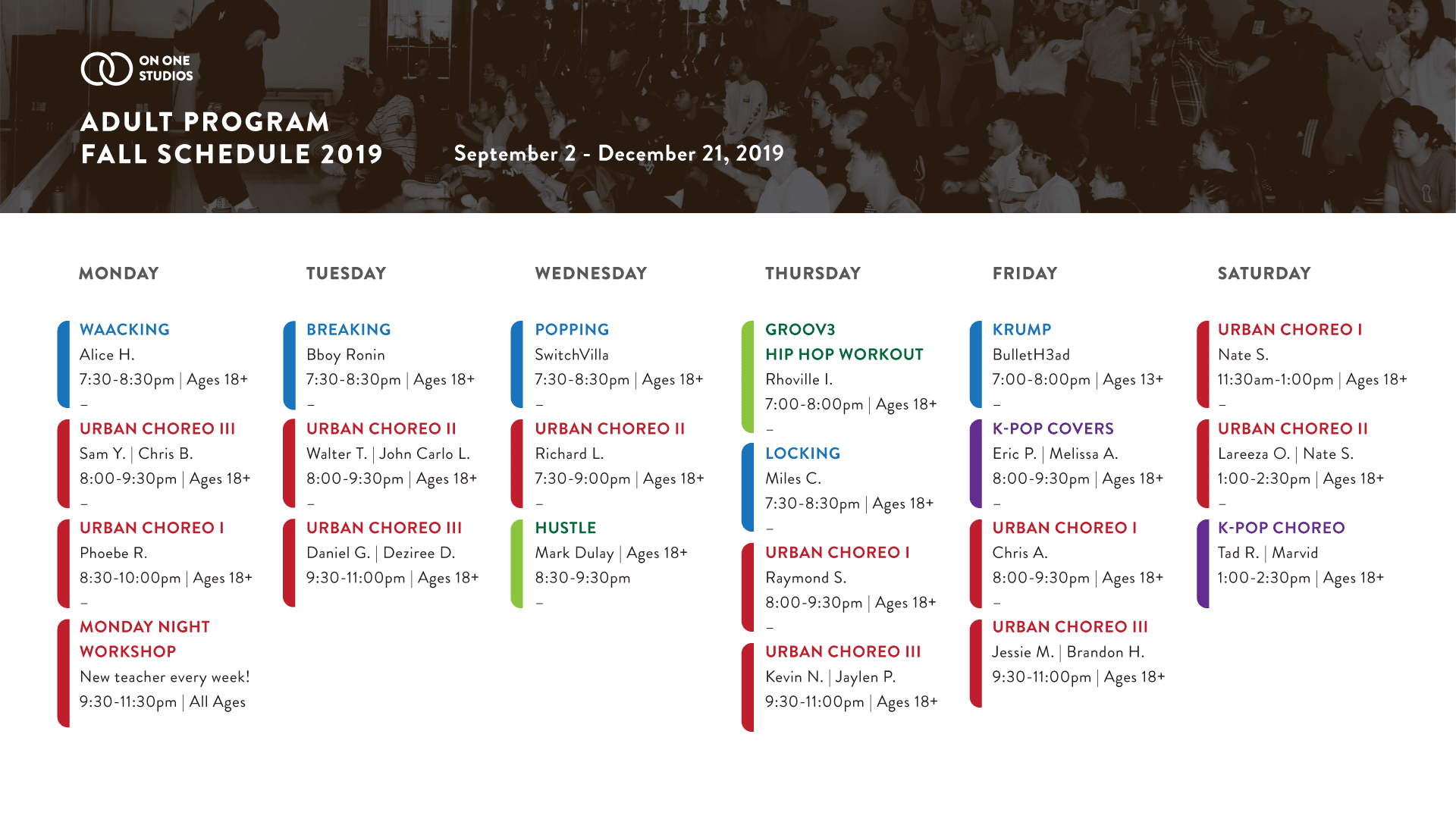 *Schedule subject to change at any time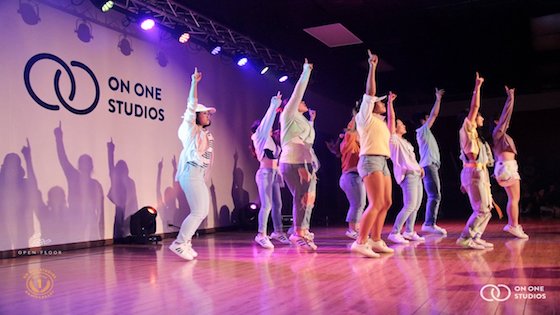 ---
12 COMMON URBAN DANCE TERMS
Check out our blog and expand your Urban Dance Vocabulary here!
---
Read On
---
---
---
---
---
Here's our latest Monday Night Workshop (MNW) with David Lee!
MNW is a master class that we host every Monday featuring a special guest choreographer each week. Visit our Instagram @ononestudios to see who's teaching next Monday!
---
---
---
---
---
We're back with our fifth episode of our very own podcast, Between Us fOOS! Join us every other Monday as we discuss everything studio-related, dance-related, Bay Area-related and related-related with our revolving cast of hosts and guests.
In this episode, we talk about branding in dance and the story behind our name. Tune in to hear about it!
---