Now introducing our Summer 2019 lineup*! There are going to be some new teachers at the studio, so come give them a warm welcome.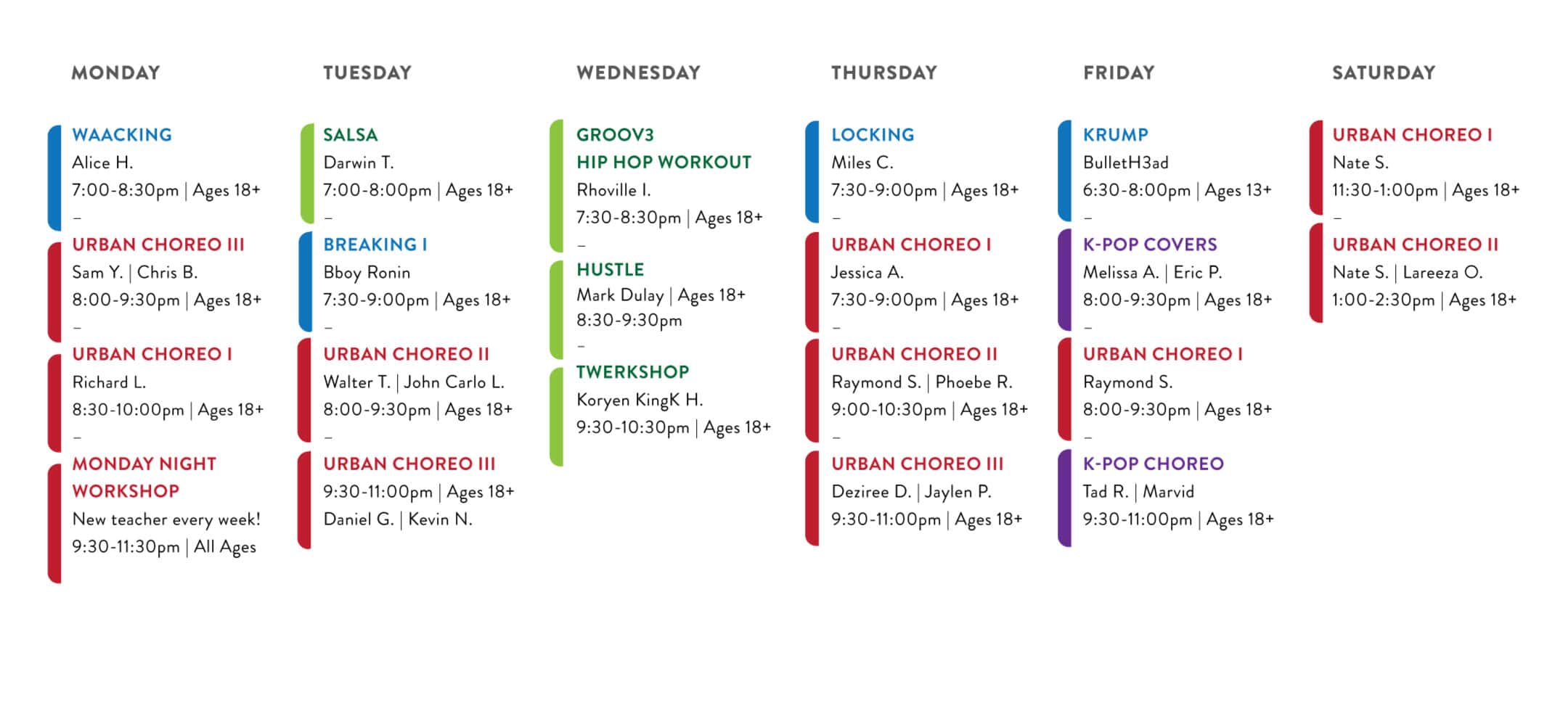 *Schedule subject to change at any time
Reserve your class here
---
OPEN FLOOR 2018—
CHIRS BANAGA PROJECT
---
---
Check out the Chris Banaga Project from Open Floor 2018!
Dedicated dancers spend weeks learning, rehearsing, and bonding with a small group of peers in order to showcase their efforts at our annual dance showcase, Open Floor. Keep an eye out for our next round of Performance Workshops so you can join in on the fun!
If you're curious, check out the full event here.
---
---
Here's our latest Monday Night Workshop: Summer Edition (MNW:SE) with Jaylen Pea!
MNW is a master class that we host every Monday featuring a special guest choreographer each week. Visit our Instagram @ononestudios to see who's teaching next Monday!
---
---
---
---
On One Studios' Blog is back in motion, and we're excited to keep you up to date with our events like Sprintensive 2019. Read on and relive the dance workshops!
---
Read On