Focused Small Group Learning:
TAG Courses are an 8-week program that lets you train with our Mentors with a small group of people who share the same goal. TAG aims to guide dancers who want a more hands-on approach to pushing their dance ability to the next level through focused and private Mentorship. The programs let you work on more specific aspects of dance, so students may be able to tackle their strengths, weaknesses, or both in a more personal and guided experience than normal classes.
Mon – Fri 4 – 10 pm (exc. holidays) 
Winter Break Hours: 
Mon – Fri 7 pm – 10pm
(closed on 12/24, 12/25, 12/31)
Sat – Sun Closed
ENROLLMENT PERIODS FOR SPRING 2021
Each TAG course will occur twice in a season.

Please sign up for the TAG courses of your choice during the following time periods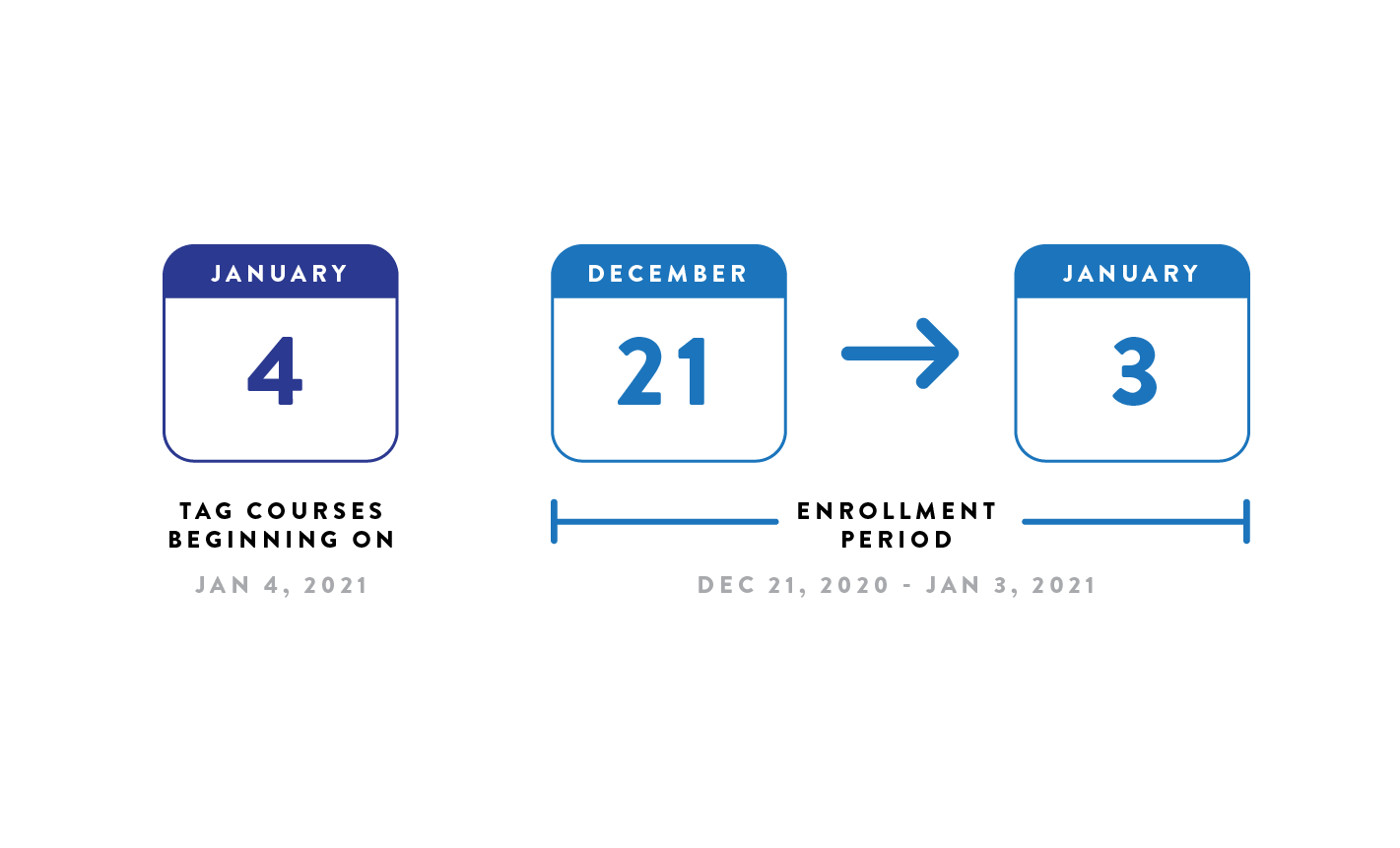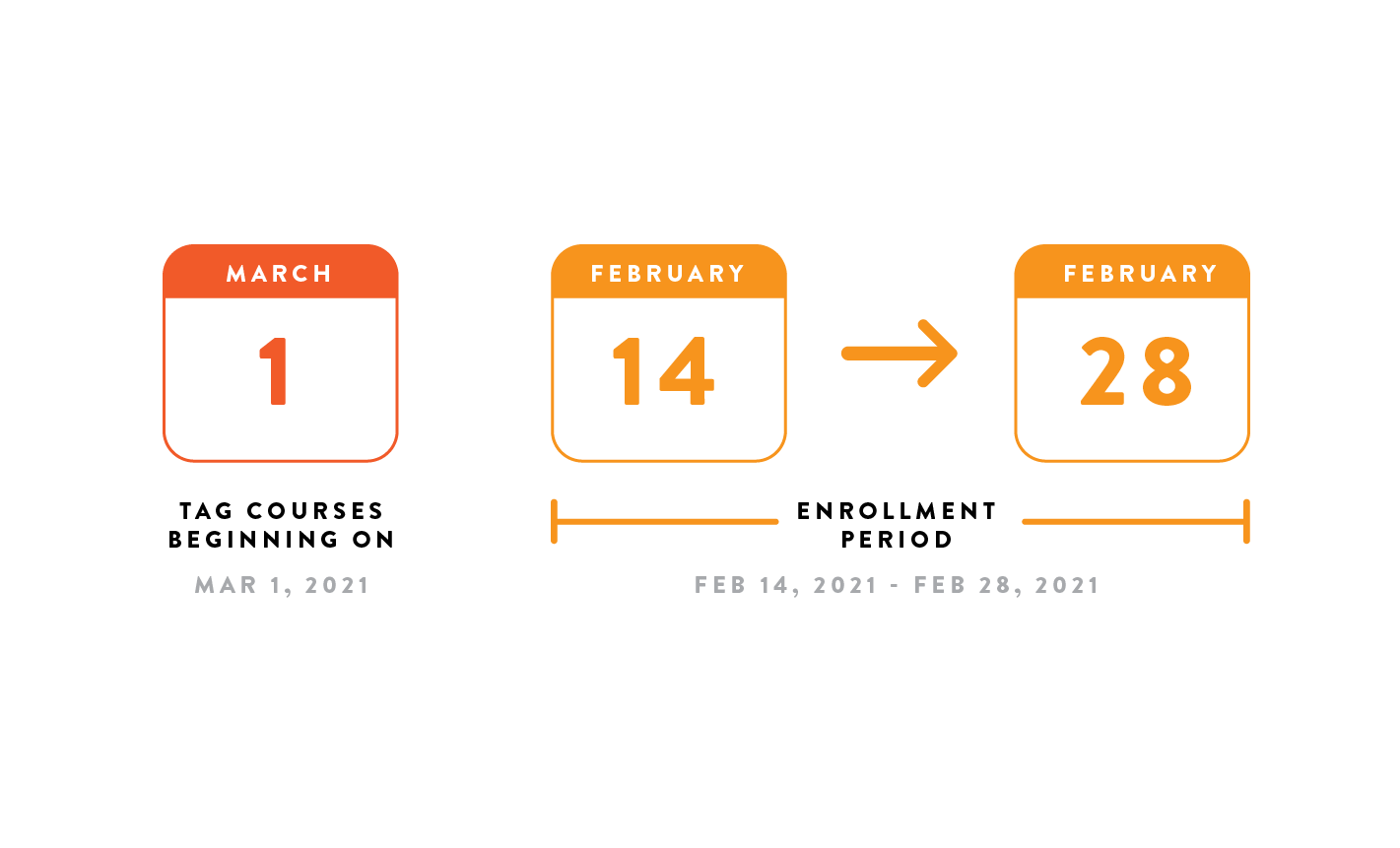 by Daniel Gutierrez - Tuesday 8:15 - 9:45 pm
"In this course, we will dive deep into your personal creative process, from fruition of an idea, to finished product. We will cover everything from freestyle concepts and tools, to creation of a piece of choreography and choreographic method. Finally, we will focus not only on the physical but also the mentality and mindset behind our personal journey through dance.
Students can expect that I, as a mentor, will guide and encourage them through challenging but rewarding exercises, designed to help identify their own style and how to best improve upon their own method of creativity."
Focusing on the Artist-Athlete
by KJ Estudillo - Thursday 6:45 - 8:15 pm
"In this course, we will explore and focus on honing in on being an artist-athlete. We are artists. We are athletes. And we are both simultaneously. This course will focus on movement-based training that will help translate to dance and also explore the artistic aspect of expressing through creative movement. We will go through warm-up dynamics as well as using speed and agility drills to maximize our dancing ability so that we are better conditioned to train for dance and for our everyday livelihood.
Students should expect consistent high energy, focus and intensity from me. You'll learn a dynamic warm-up flow and athletic training that I've learned from highly esteemed choreographers, athletic trainers and chiropractors.  You'll also have space to simply be you and explore your fullest potential."
by Nate Souryasack - Tuesday 6:45 - 8:15 pm
"From The Top" is catered to beginner-level dancers seeking a safe, fun, and interactive environment to build confidence, explore creativity and individuality, and learn dance basics in order to build the strong foundation necessary for the start of your dance journey.
In each session of this course, you can expect clear and concise lectures, application of lessons through dance activities, and a weekly take-home assignment to further apply and reflect what was learned. You can also expect individualized constructive feedback to further foster growth based on your goals."
Popping Technique & Freestyle
by Switchvilla - Wednesday 8:15 - 9:45 pm
"You will learn and improve techniques of the popping style to become proficient at basic freestyling. You will learn proper techniques and timing as well as understand the relationship with music in a freestyle context with an emphasis on rhythm and movement combined with technique.
You should expect consistent feedback and critiques based on weekly class meetings as well as communication outside of class to provide guided exercises and drills to maximize your improvement in this course. You should expect detailed explanations for all the material covered and are encouraged to ask questions to better understand the course."

There are 3 payments to be made for the 8-week TAG course and they will vary depending on the number of students:
The initial payment is $180 due at the time of registration.

The 2nd payment will be scheduled at the beginning of the 8 week course

The final payment will be scheduled at the 5th week of the course.
The 2nd and final payment amounts range between $50 – $90
FREQUENTLY ASKED QUESTIONS
What skill level do I need to be to take a TAG course?
Required background for each TAG course will vary, though most courses are open to students of all levels. If you need further details or assistance, please reach out and consult with our front desk staff.
How big are classes sizes for TAG?
Class sizes will depend on the number of people signed up for a course. Class sizes may range from 3-10 people.
Can I take more than one TAG at a time?
Yes, as long as there is no schedule overlap among the courses you would like to sign up for, you can take more than one TAG course at a time. Each course will be individually charged the full amount.
What happens if I have to withdraw my enrollment during the TAG course?
The initial payment is non-refundable, however for any monthly payments already made, customers will be refunded for a prorated amount equivalent to the amount of any sessions beyond the time of withdrawal.
For example: A customer has paid the $180 initial payment and the first installment of $70. The customer only attended two sessions and has decided to withdraw from the course. This customer will receive a $35.00 refund.
Why is pricing different for the monthly payments dependent on the number of students?
The number of students within each TAG course influences the amount of time each individual student will have with the mentor of the course. Thus, depending on the number of students enrolled in the course, the price will scale accordingly.