By Jazlynn Pastor
"Everyone enjoyed themselves rather than just to learn. Everyone here is having fun. Everyone here is okay being vulnerable. It's just a fun atmosphere and everyone's laughing" – Tony Tran
On Saturday, May 25th, over 50 dancers got the chance to learn from Paul Ross, Tony Tran, and Aye Hasagawa.
3 Dance Classes, 3 Chances to Grow
Sprintensive 2019 kicked off with a workshop icebreaker that student dancer Li-Ling described as "super warm and welcoming". After warm-up exercises, everyone had the chance to share their favorites moves while freestyling in small groups. Slowly, the circles combined and everyone created one, big cypher. "The energy was really, really high and I think that set the mood for class," Li-Ling added.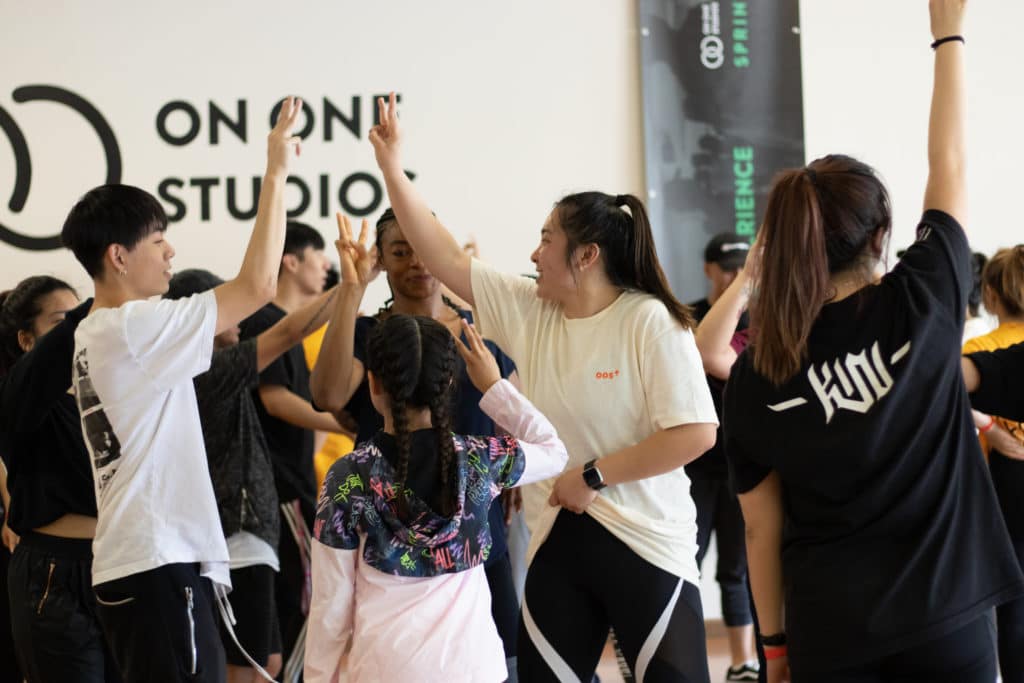 Each hour and a half class offered something new for dancers to learn. Paul Ross brought the feels with his smooth moves to Mariah Carey's "8th Grade." Tony Tran taught us how to connect to his musicality as he weaved in isolations and popping. Aye Hasagawa shared a heartfelt piece – dedicated to her Papa – that was inspired by clouds and the color yellow.
Whether we were grooving, waving, or being fluffy, this year's Sprintensive revealed the importance of attending dance workshops. When asking Max, an On One Studios regular, how he felt about Sprintensive 2019, he said:
"It's helped me realize that there's a lot of different styles to learn and help push ourselves as dancers… Just realizing the quality of our learning and the quality of teaching from all these choreographers"
Getting to Know the Choreographers
Not only did dancers realize new perspectives for themselves, they also gained Paul, Tony, and Aye's perspectives during Sprintensive's Q&A session. Taking the chance to get to know more about their role models, dancers filled each choreographer's jar with questions. You could feel the amount of mutual respect and admiration bouncing off the walls. Each question was responded with an answer containing laughter, passionate tears, and a whole lot of advice such as:
Let personal stories inspire your pieces

Explore different styles and classes to grow

If you're trying to choreograph, freestyle to the song and see what feels right

Networking is key when you want to learn or find opportunities to teach
With a round of applause closing the Q&A, everyone got together for a group picture. Immediately, a long line formed so dancers could get a picture with the choreographers. They posed, exchanged hugs or handshakes, and even grabbed last minute advice on how to improve their dance training.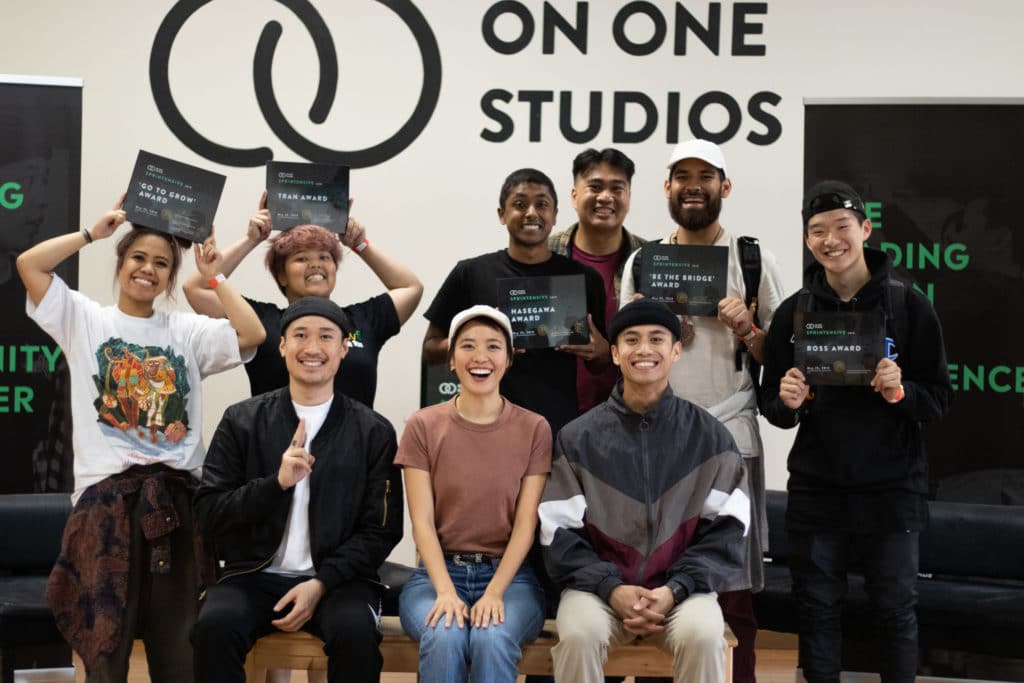 To understand what encourages guest choreographers to teach at On One Studios, Aye Hasagawa mentioned how "it feels good to come back to the hometown. And the energy? The students are great. I don't feel pressured to teach. It's just more sharing. It feels amazing."
And that's what OOS dance intensives are all about! Sharing, exchanging, and having fun!
"I'm really inspired! Their movement quality? I just can't comprehend how you get to that kind of level… I'm inspired to train more and train harder" -Sam
Well, Sam, you're already one step closer to reaching your goals by attending Sprintensive! Thank you to every attendee, OOS team member, and guest choreographer for being a part of another successful dance intensive. We hope to see all of you at our next one, Wintensive, in November. Stay tuned for our class videos! Until then, check out our recap:
Take a Dance Class With Us!
Can't wait for Wintensive? Check out our Summer 2019 Schedule and sign up for classes! Don't forget to also check out OOS UP, our new membership program that lets you take unlimited dance classes at On One Studios for a flat monthly rate. Start your dance journey today!