Dear Friends and Family,
This year has been tough for us as a company. While we fully stand by the organizational changes we've made in leadership and policies, they have cost us considerable time and money.
On top of that, COVID-19 has hit us extremely hard. Our inability to open our doors has caused rent, utilities, and expenses to pile up. And though we've continued to try to stay afloat through our online and outdoor classes, it hasn't been enough to make ends meet.
We're asking the community for help so that we can keep the lights on at a place where thousands of people have found their love for dance . The longer this pandemic continues, the closer we are to closing our doors.
This fundraiser is solely to help us cover expenses. One-hundred percent of the money donated will go to rent, wages, and utilities to make sure we can keep On One Studios alive. None of it is going into our pockets, and any excess money will be invested back into the community so we can continue hosting events and community workshops. See a full breakdown of the expenses below: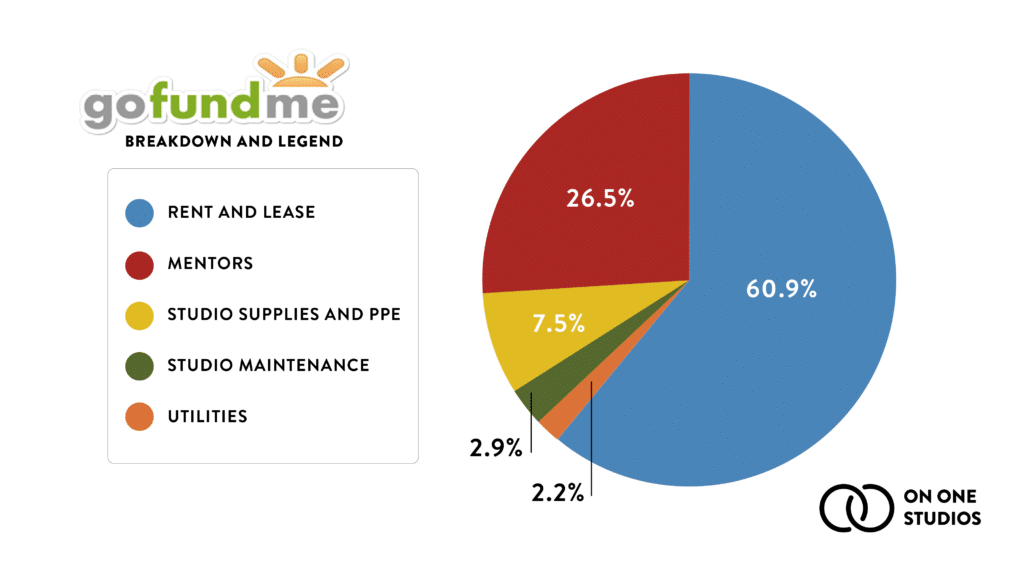 we'd love to continue doing so with your support.
If you are able, please consider donating to help us through this tough time.
We look forward to continuing operations at full capacity when the shelter in place is lifted and it's safe to do so.
Thank you for reading, and we hope to see you in person sometime soon.
Sincerely,
Donita Battad , Kevin Breis, and Kevin Nguyen
On One Studios Owners
---
GoFundMe Link: gofundme.com/f/save-on-one-studios