W e d n e s d a y s  ,  8 : 3 0 p m - 9 : 3 0 p m
N e w   S t y l e   H u s t l e   P r i c i n g  : 
$ 1 8  d r o p - i n  ( a t  t h e  d o o r )   |   $ 1 6  o n l i n e   |   C l a s s  p a s s  v a l i d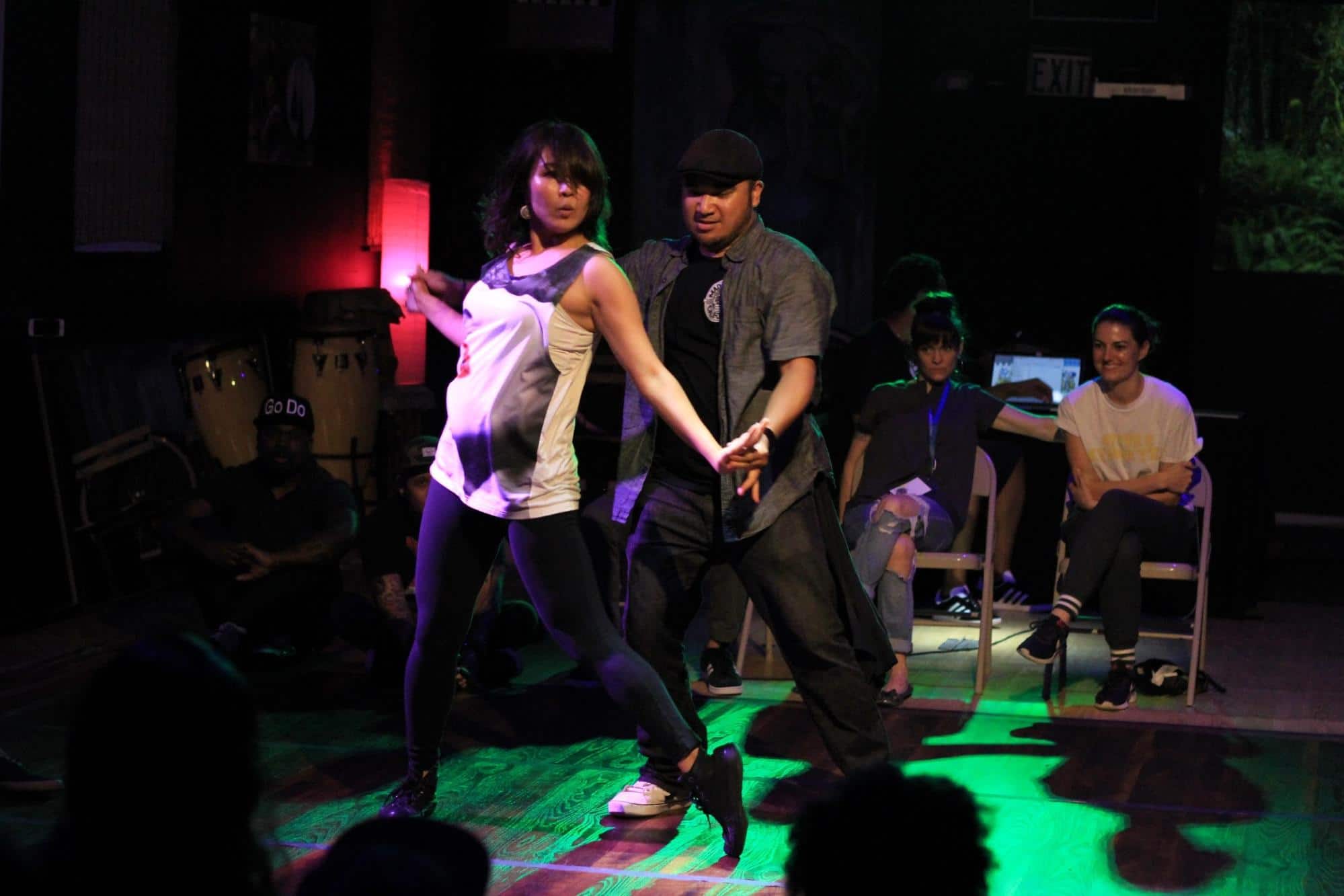 New Style Hustle is modern spin on a dance classic—The Hustle. It was created by Jeff Selby and his partners Nicole Mercado & Svea Schneider in 2009/2010, but was established as a Worldwide movement by Robyn Baltzer in 2011. Like The Hustle, New Style is a partnered dance that incorporates movements from other dance styles to make something completely unique. New Style Hustle can be choreographed to a variety of music genres—from upbeat club music to soulful R&B.
About the mentor
Mark Dulay started dancing hip hop in late 90's and then got into house dance in the early 2000s. He recently got back into the dance scene/community 2 years ago and started learning partner dancing, specifically New Style Hustle.
What will students learn from your class? Why should students learn from you?
"Students will learn the basic foundations of New Style Hustle along with the freedom, variation of footwork and style as well as rhythm changes connecting with today's music and generation. Students will enjoy learning from me as I will bring about their own individual dance styles into what they learned from class."
What are your personal dance goals as a Mentor?
"To help build the hustle community in the South Bay for the younger generations as part of the urban dance style and bring partner dance back into the club venue setting."