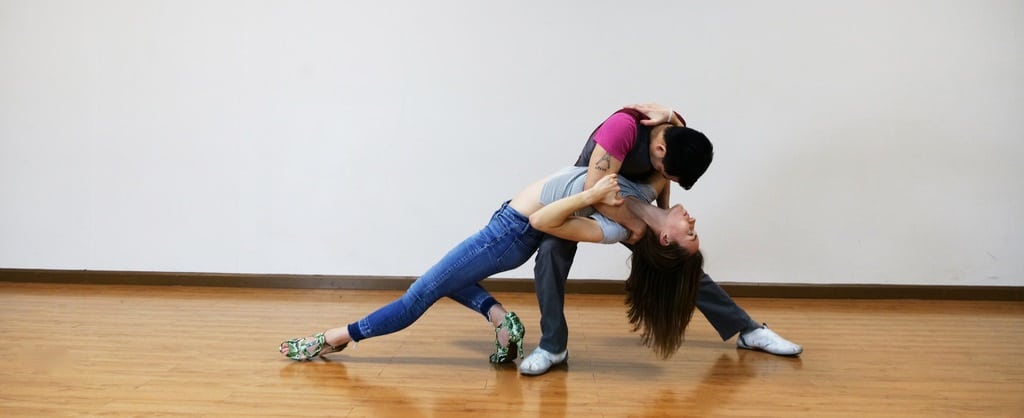 (B e g ) : T u e s d a y s , 7 : 00 - 8:00 p m
A popular form of dance with Caribbean roots, salsa blends mambo, cha-cha-cha, and other dance forms to create one fiery form of movement. On One Studios houses world-renowned experts who promise to teach you everything there is to know about salsa.
Exercise

Like other forms of high-paced dance, salsa builds stamina and endurance. It helps you release calories while relieving stress and releasing toxins. Salsa can be a great cornerstone to your overall fitness goals.

Muscle Development

Build muscle while dancing. Salsa develops focuses all major muscle groups: glutes, hamstrings, quadriceps, calves and core will be exercised to fast paced steps. Arms and torso must remain static for various lengths of time, toning one's upper body.

Rhythm

Build rhythm and balance. Music suitable for salsa ranges from about 150 bpm (beats per minute) to around 250 bpm, though most dancing is done at a higher bpm. Steps must be done to the music with precision and grace.
---
A b o u t   t h e   m e n t o r
Darwin Tengco
Dancer in Pretty Boys and Girls

Dancer in Seaon Stylist Dance Company (Michael Jackson tribute concert)


Director of Phunk Nasty




Director of and dancer in Dance Solutions




1st place winner of Puertorican Festival Salsa Competition in 2004
What will students learn from your class? Why should students learn from you?
The students will learn how to have fun with dancing in general. I will teach them the techniques, musicality and most of all build their confidence as a dancer.
What are your personal dance goals as a Mentor?
Provide all the knowledge I gained over the years to all my students and hoping they will do the same.
---
F r e q u e n t l y   a s k e d   q u e s t i o n s
---